ABOUT
We at St. Peter's know first-hand the importance of fundraising on a school. We also know that where and what you spend your dollars on is important. That's why we've chosen to look at our fundraising efforts a bit differently. We've created two quality, financially sound fundraising opportunities for our families and community to support. We're entering our 7th year of our "We Walk By Faith" student driven walk-a-thon and the 6th year of our "Spooktacular 5k and Kids Pumpkin Fun Run." Both of which are healthy alternatives that keeps 100% of the money raised right here at St. Peter School.

Money raised from these two events help pay for our special and enrichment classes.

Please consider supporting our school with one or more of these opportunities.



WE'RE GLAD YOU'RE HERE!




Want to support a St. Peter student participating in the "We Walk By Faith" walk-a-thon? Please click on "WALK-A-THON" at the top of the page. Registering for the "Spooktacular 5k" or "Kids Pumpkin Fun Run"? Click the "5k & FUN RUN".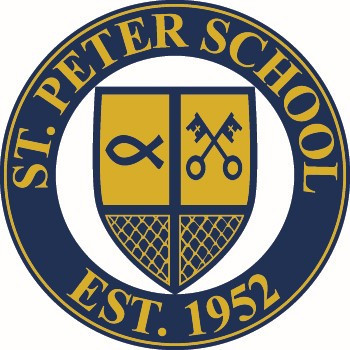 Thank you for considering a donation to St. Peter Catholic School!